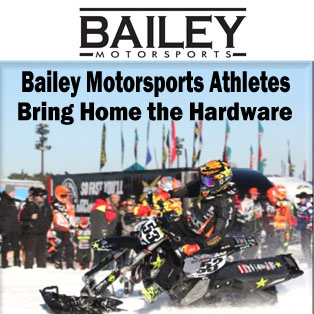 Jan 8, 2020
Bailey Motorsports Athletes Bring Home the Hardware
The team raced on both sides of the border this past weekend. Yannick raced at Canterbury Park in Shakopee Minnesota, while the rest of the team raced at our home track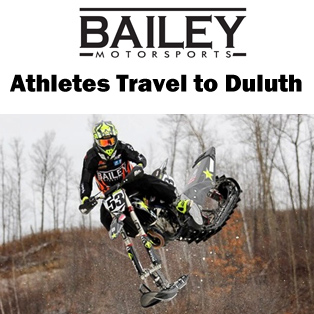 Nov 29, 2019
Athletes Travel to Duluth 
The team of Bailey Motorsports travelled to Duluth MN for the opener this weekend in the ISOC snocross season.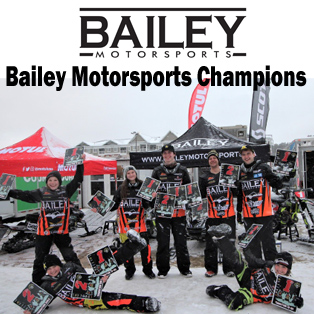 Apr 5, 2019
Bailey Motorsports Athletes Become Champions at Horseshoe
One last time! One last weekend of racing. One last opportunity to show them what we are made of. One last time to do what we do! Win!
Yanick Boucher
53 Snowbike
Brooklyn Karkoulas
500 Pro Women
Dakota Karkoulas
501 Junior Girls
Zoe Karkoulas
502 Transition Girls
Hailey Belanger
Junior Girls